Five reasons companies choose AmeriGraf Technical Inc. to complete their company's complex assignments:

Mission/Job Preparation: AmeriGraf Technical Inc. utilizes our "Field Smart" technical management core to plan and efficiently execute manpower and skill levels to comply with your company's immediate as well as long term goals.

Teamwork: Our full time core of "Field Smart" technical consultants, networking contacts, and our direct association with government, pharmaceutical, and commercial contracting markets allowing us to form a TEAM of confident men and women that function well together to produce a superior end product.

Zero Defects Program:  Before reporting to a customer site, the personnel assigned to the project are trained in our quality workmanship program entitled "Zero Defects".  AmeriGraf Technical Inc. personnel are highly skilled and are solicited for quality improvement suggestions monthly.  These suggestions will be reviewed, edited and presented to the customer as needed.

Quality:  AmeriGraf Technical Inc. understands that Strategic Quality Planning drives the future and reputation of a company.  Our staff works expediently to comply with deadlines without sacrificing quality workmanship.  We believe in direct dialog with our customers utilizing QIP, CIP, and TQM philosophies to ensure "Zero Defects".  The current Six Sigma 'Belt System' is a branch of the parent "Zero Defects" philosophy.

Integrity:  When large contracts demand additional contract personnel services, our "Field Smart" technical management team believes that it is important to have a group of screened, interviewed, qualified, clean cut, and highly motivated professionals that are capable and willing to fulfill our rigid standards of excellence.









I look forward to doing business with you,










Dominic Leuci









Message from the President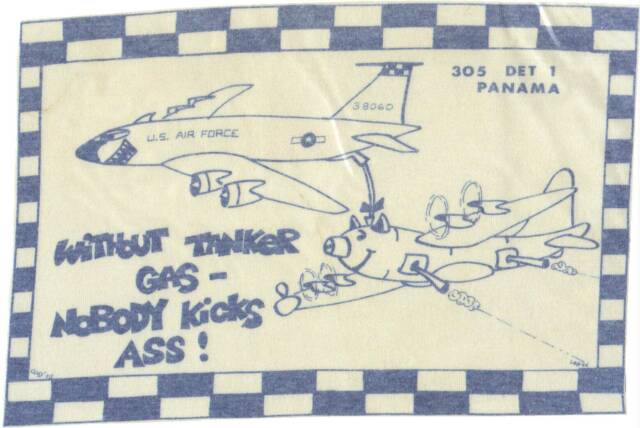 "Nobody kicks ass without tanker gas. Nobody"

— attributed to the special operations KC-135 tanker crews of Plattsburgh and Grissom AFBs in the mid 1980's.

This is the official motto of USAF Tanker Crews worldwide.

Well...they were close (1984), but I was there and we made history :-)


Web site designed & hosted by AmeriGraf Technical Inc. © 2009 at Homestead™

Last updated: July 15, 2012
See the original T-shirt logo above from 1984