SERVICES PROVIDED:

General Electric Aircraft Engines, Cincinnati, Ohio

03/89 - 01/91

Reliability Engineering, Continous Improvement Process (CIP)

Aircraft Engines - (USAF and Navy Contract)

Technical Analyst - Continuous Improvement Process Team #6, (AFTC). 

Developed and prepared Failure Modes and Affects and Criticality Analysis (FMECA);  Failure Rate Analysis;  Functional Indenture Tree Breakdown;  Functional Block Diagrams.

Performed reliability analysis IAW MIL-STD-1629A, MIL-STD-217E, MIL-STD-1388-2A (B sheets) for Digital Engine Control system on F110-129, F118-100 and CFM56-5C engines.

Prepared reliability trade study for F120 test cell overspeed protection, for Development Engine Test.

Logistics Engineering (Controls & Accessories)

Aircraft Engines - (USAF and Navy Contract)

Developed Operations, Systems and Maintenance Requirements (A sheets), RAM (B sheets), Maintenance Task Analysis (MTA) (D, D1 sheets), SM&R Code Analysis, Maintenance Task Summary (C sheets), Special Tool Requirements (E sheets), Support Items Documentation (H, H1), and Reliability Centered Maintenance (RCM). 

Prepared EPD, ECP, RDC, ECO maintenance impact analysis. 

Logistics Support Analysis performed IAW MIL-STD-1388-1A, 2A, & 2B on all electrical, fuel and lube system components for F110-100, F110-129, and F110-400 engine programs. 

Developed and prepared functional testability predictions on electrical/mechanical fuel and lube system components for Navy Advanced Tactical Fighter (NATF) F120 program.

Development Engine Test

(Military/Commercial Engine Contract)

Engines tested:  F110-129, F110-100, F101-100, YF-120, -80 core, and CFM56-5A

Prepared/setup/operated engine & facility for testing IAW engineering test plan and applicable blue prints in both sea-level and altitude test facilities.

Troubleshot, removed, and installed all slave equipment such as: wire harnesses, vibration monitors, flow meters, transducers, position indicators, thermocouples, heated fuel systems, waterbrake systems, and telemetry systems.

Operated/troubleshot logistics support system in conjunction with a Data General Nova 840 computer to track engine health and facility conditions.

Utilized real time Computerized Engine Control Console during engine test operation to monitor the following seven engine and facility parameters:  pressure, temperature, position, vibration, flow, speed, and thrust.

Familiar with Altitude Test Facility (ATF) operations and procedures.

Modified computer software operation by adjusting configuration parameters to fit a given engine.

Developed a detailed positive tool control program for Development Engine Test and designed a prototype system to better ensure compliance to existing military standards.

Aircraft Engine - Engineering Support


Web site designed & hosted by AmeriGraf Technical Inc. © 2009 at Homestead™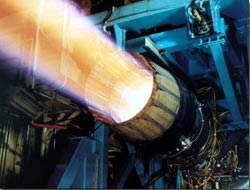 Typical Development Engine Test Cell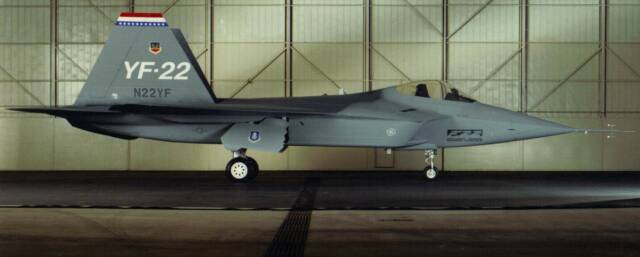 Utilized GE's YF-120 Developmental Engines