SERVICES PROVIDED:

Project Lead / Automation Validation Engineer / GMP-Technical Quality Reviewer

Vaccines Development (FDA Compliance Contract)

4/04 - 4/06

Capital expansion project, validation:

Project Leadership, acted as client Technical Services (TS) Quality Review Staff. 

Participated in DeltaV Commissioning Automation Loop checks and DeltaV control panel 'walkdowns' in support of the Engineering Turn-Over Package (ETOP). 

Performed validation, which included overseeing development and execution activities for each process area within the vaccine Development Facility Process Control System (PCS).

Area validation included both 'Batched' and 'Non-Batch' applications. 

The SDLC validation process included quality reviews for 21 CFR-Part 11, Validation Master Plans, URS, FSs and DDSs, it also included development and quality reviews for System Automation Traceability Matrices (40 ea.), Change Management Requests (CMRs), IQ/OQs, Descrepancy Reports (DRs), protocol re-tests and Summary Closure Reports. 

Validated (directly or indirectly) the following Control systems: DeltaV (Version 6.3.2) Process Control Systems (PCS) and Allen Bradley SLC500 control systems in support of the following modules:  Fermentation/Recovery, Purification SSP/LSP/UF/DF, Chemistry, Media Prep, Buffer Prep/Hold, Process Utilities (WFI, Glycol Process Cooling Water, Clean Steam, Plant Steam), HVAC and CIP/SIP. 

Other miscellaneous equipment included HAMO Glass washers, STERIS FINN-AQUA Autoclaves and Clean Steam Generator, MECO Vapor Compression Still, etc. 

Protocol development/execution included white and black box testing.  Provided technical and GMP compliance review for DeltaV and PLC automation validation IQ/OQ protocols. 

Developed the FSDF Equipment, PLC and PCS control panel IQ template foundations and developed the functional outline for the equipment and PLC OQ template foundation.  Setup and coordinated team meetings to achieve consensus on the new templates. 

Played a leadership role in Wyeth Technical Services protocol pre-approvals and post execution approvals, which included working with the DeltaV mimic system to verify protocol development. 

Played a leadership role in providing Automation personnel technical validation support in resolving Protocol Non-conformance Reports (PNRs), which included assessing and making recommendations to Automation Engineering on the direction needed to resolve the PNR issue and developed all re-tests required to support the successful resolution of the PNR. 

Worked with QA to ensure GMP compliance.  Identified potential problems. 

Validation Lead in performing TS reviews of Commissioning Loop Check Forms for all PCS and PLC Skid based systems.  Resolved potential loop check PNRs before they impact validation and the schedule.  Developed Excel spreadsheets to show areas of non-compliance to customer standards.  Provided project tracking of loop check form reviews by FSDF Area system.  Setup meetings with contractor management, electrical contractor and developer to resolve/status all discrepancy resolutions.


Media Prep Area

Buffer Prep and Buffer Hold Area

Chemistry Area


Skid Mounted Systems


Depyrogenation Oven


GMP Autoclave(s)


Large Glass washer


Small Glass washer
Chemistry Portables

CIP / SIP

Fermentation Area

HVAC Units

Purification, Large Scale Area

Purification, Small Scale Area


SSP Alcohol

SSP Non-Alcohol

SSP Non-Module
Purification Portables Area

Recovery Area


Skid Mounted Systems


Decon Autoclave(s)


GMP Autoclave
Recovery Portables

Chemical Delivery System

Utilities


Acid and Base Supply System

Water for Injection Still (WFI) - Storage/Distribution

Nitrogen

Waste System

Compressed Air
Skid Mounted Systems


Small Glass washer

Large Glass washer

Lyophilizer(s)
Typical Manufacturing Plant Functional Breakdown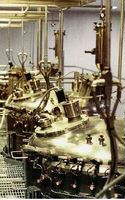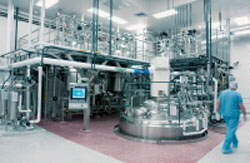 Web site designed & hosted by AmeriGraf Technical Inc. © 2009 at Homestead™